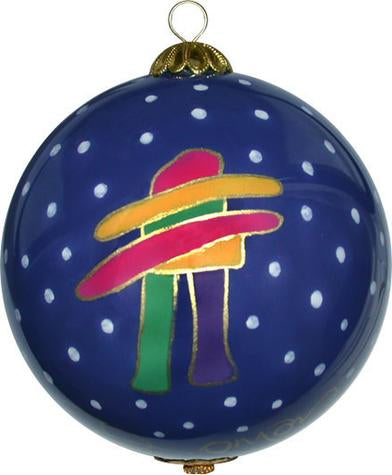 Dawn Oman Inukshuk Glass Ornament
Designed by Yellow Knives Dene Artist  Dawn Oman.
Inukshuks were traditionally built as Native peoples traveled to serve as landmarks, and as a way of letting future passersby know that they were not alone.
Glass ornaments are 90mm in diameter and are individually packaged in an elegant padded satin box. Information about the designs and the artists are featured on the band on the box and on a card within.