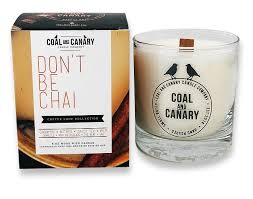 Don't Be Chai
Don't Be Chai candle. Inspired by the sweet and spicy aromas of a chai tea latte.
This 8 oz candle has notes of spicy cinnamon, nutmeg, fresh green tea and is topped with the sweet aroma of creamy soy milk.
This candle is 8 oz and burns approx. 50 hours and features a crackling wooden wick.