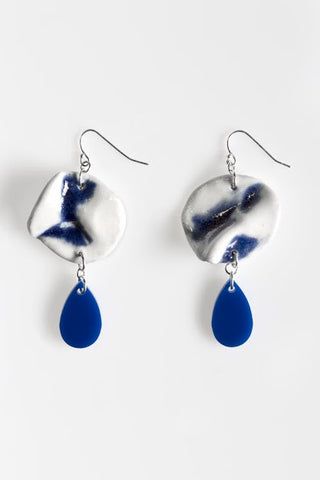 Folded Porcelain Disc Earring with Acrylic Drop
Porcelain disc is delicately folded and creased to resemble fabric and hangs with navy blue laser cut acrylic droplet. The disc started as a piece of soft clay that was hand molded, crafted, and painted with blue glaze to highlight the creases. These earrings hang from sterling silver filled ear hooks and are lightweight and smooth to the touch.


Dimensions: Earring hangs 2.5" from the ear and is 1" wide.

Materials: Porcelain, acrylic and sterling silver filled OR plated findings.