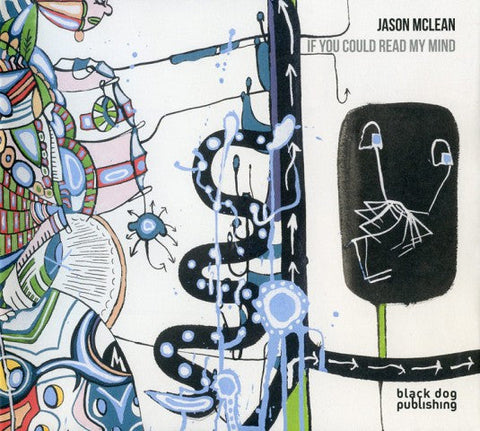 If You Could Read My Mind - Signed Edition
More than many artists, Jason McLean's work is directly related to his identity, from day-to-day thoughts, habits and activities, to his travels and recent moves between cities, and to larger questions relating to health, fatherhood and his own mortality.
McLean's complex, diaristic, and surreal drawings form a characteristic narrative of the artist's life and work in his cultural and social environment, which, as he puts it, act as "a rhizomatic diary that pictorially represents my relationship with local environments". McLean's chronic mapping captures—with dazzling vertigo— his restless movements through an ever-changing terrain of cultural and social relations.
McLean has exhibited at the Vancouver Art Gallery; Museum of Contemporary Canadian Art, Toronto; New Museum, New York; Richard Heller Gallery, Los Angeles; and ABEL Neue Kunst, Berlin. His work is in the collections of the National Gallery of Canada and the Museum of Modern Art, New York.