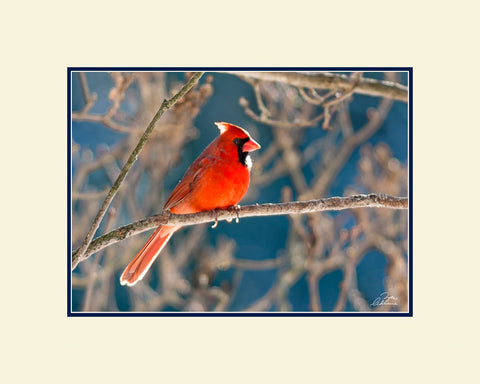 Matted Print - Red Cardinal
Size 8 x 10"
Enjoy nature prints by Adrienne Zoe Photography, custom-printed on quality professional photographic paper with high colour gamut and matted with acid-free materials. All images are taken within Ontario, Canada.

Adrienne Zoe is a Canadian fine art photographer and nature photographer with her home base in Kitchener Waterloo, Ontario. She has developed her own unique style of creative photography. Adrienne enjoys her time in nature and always brings her camera. She cares about the future of nature and wildlife and is committed to donating a percentage of nature sales proceeds to conservation charity organizations.