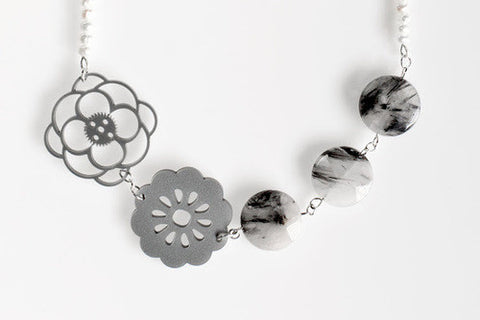 Pearl and Silver Acrylic Flower Necklace
Silver coloured laser cut acrylic flowers are strung together with genuine rutilated quartz beads and freshwater pearls. This asymmetrical necklace acts as a modern update to the classic strand of pearls. It is lightweight and smooth to the touch.



Dimensions: Necklace measures 18" long, acrylic flowers are approximately 1.5" in diameter, and quartz beads are 1" in diameter. Seed pearls are approximately 1/8" each in diameter.

Materials: Acrylic, genuine rutilated quartz beads, genuine freshwater pearls, and sterling silver filled findings.